White Cold Shoulder Blouse, Ikebana Petticoat Skirt, Icy blue Overskirt
LOOK ID: BAL925-WB338
@CYRIICHII» wears one of our signature Cold Shoulder blouse that feature large starched french cuffs!  Hanging gently from each shoulder are long cotton fabric ties that allow you to show as much or as little attitude as you like while creating ruffles to accentuate said cold shoulders.  From the thin pointed flat collar, the 3rd button features a special thread in red, a nod to the inspiration of the button that's closest to the heart.
A beautifully elaborate floral printed skirt we named the Ikebana Petticoat brings volume and shape to the look while our Icy Blue Overskirt adds an additional layer and length.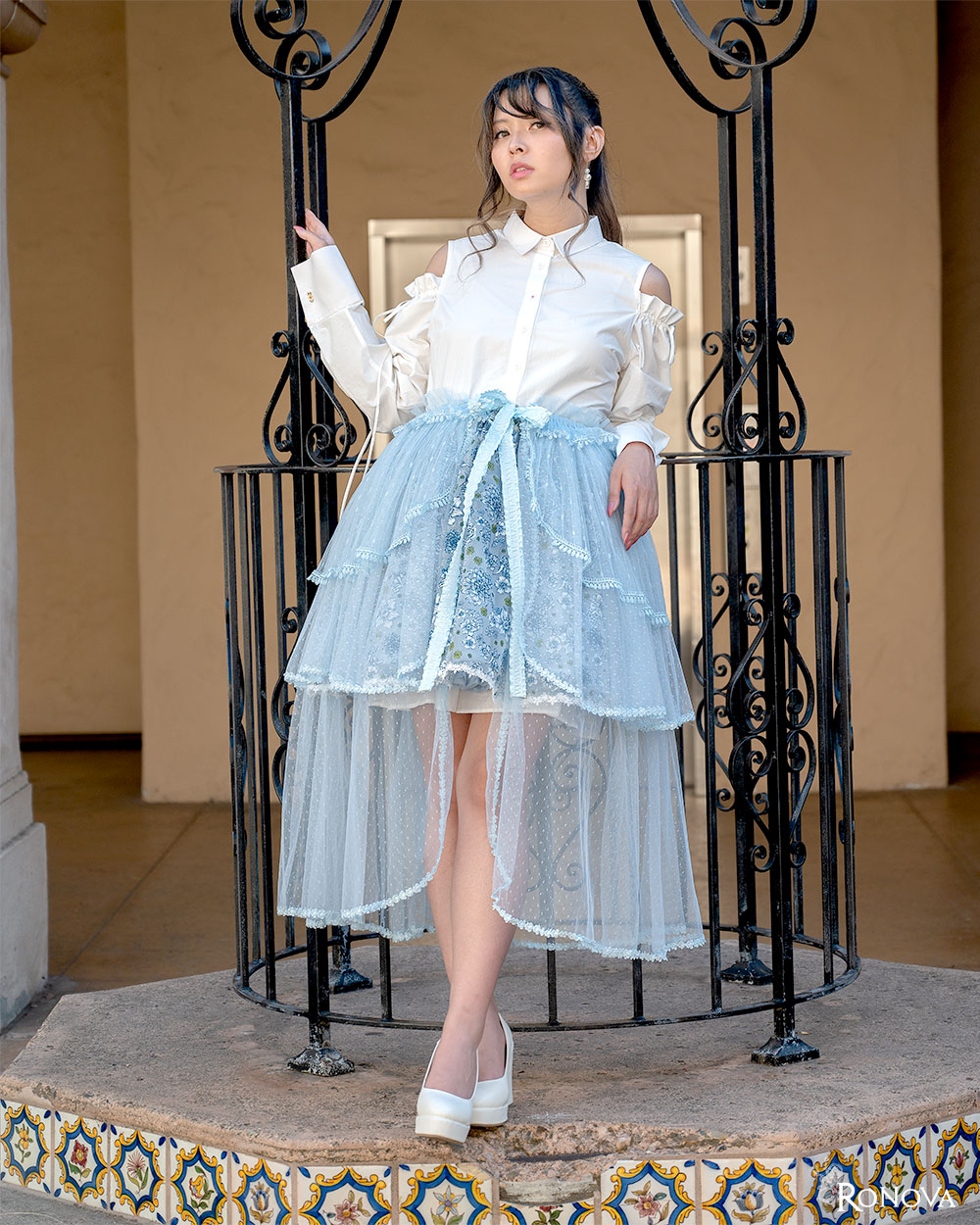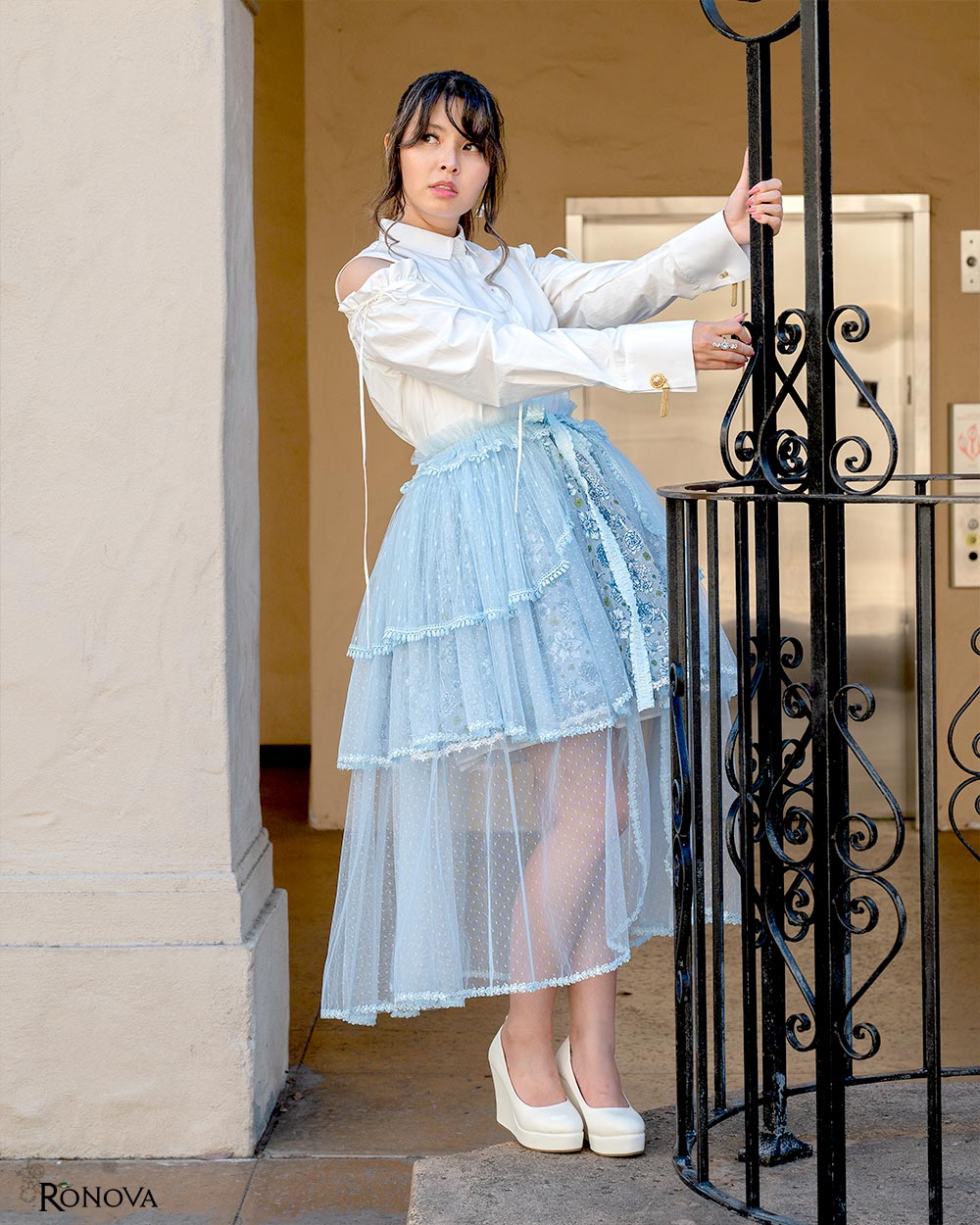 DETAILS
Ice Blue Overskirt
Adjustable from 23 in. to 42 in.
Ikebana Petticoat Skirt
Adjustable waist up to 105 cm (~ 41 in.)
Cold Shoulder Blouse in White
One size. Bust 105 cm (~ 41 in.)
Model Height
5 ft 3 in (161 cm)
Cold Shoulder Blouse in White with French Cuffs
Ikebana Petticoat Skirt in Blue
Ice Blue Overskirt with Lace/Silver Trim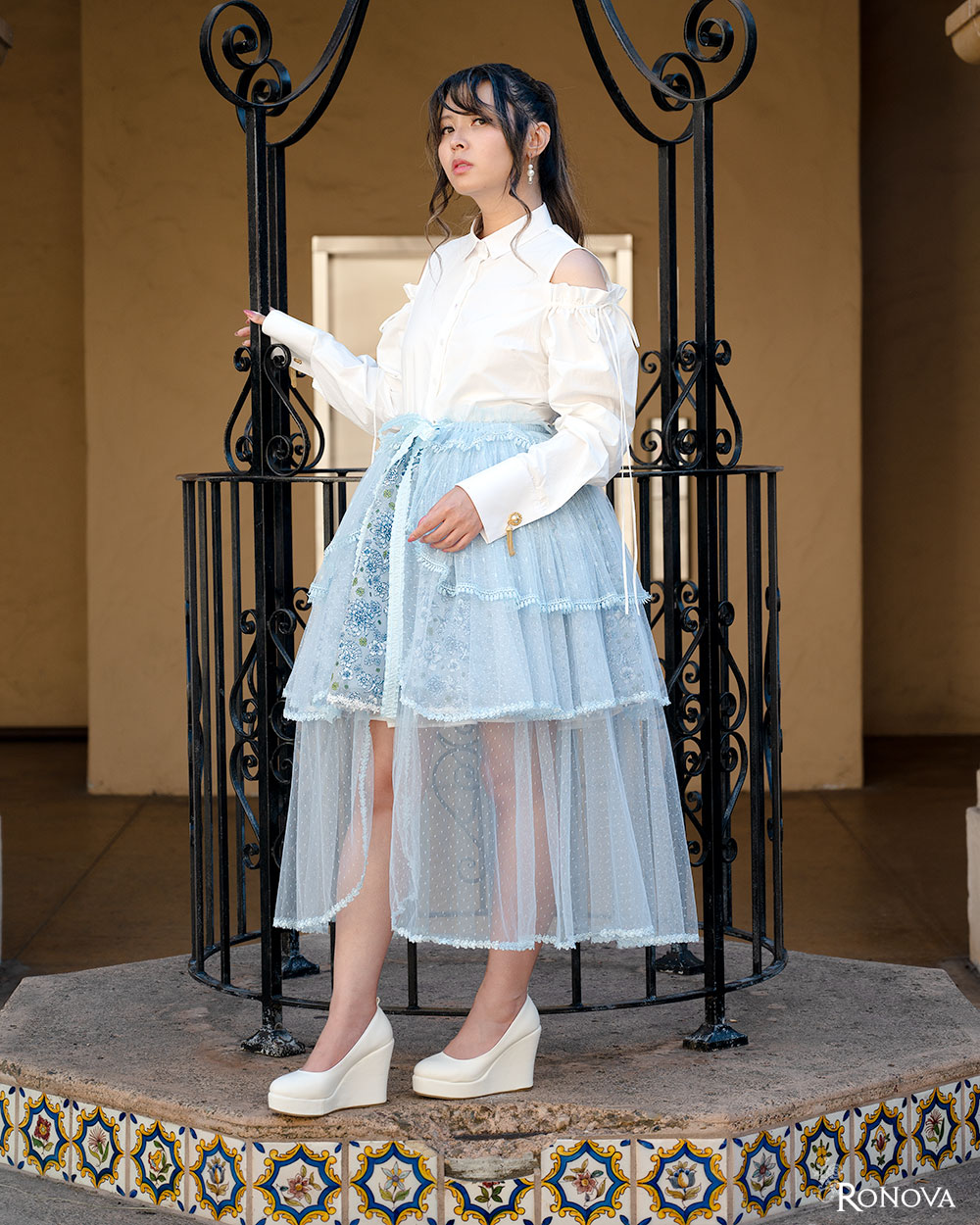 Cold Shoulder Blouse in White with French Cuffs
Ice Blue Snowflake Petticoat Skirt