Long White Skirt with Eyelet Scalloped Lace
Style: LWSDSET-SK-22
A pure long skirt that flows with every movement! Cute enough and comfortable enough for a day out running errands or meeting up with friends!
Scalloped lace with cute eyelets are at the hip/waist and at the bottom of the skirt for a cute look.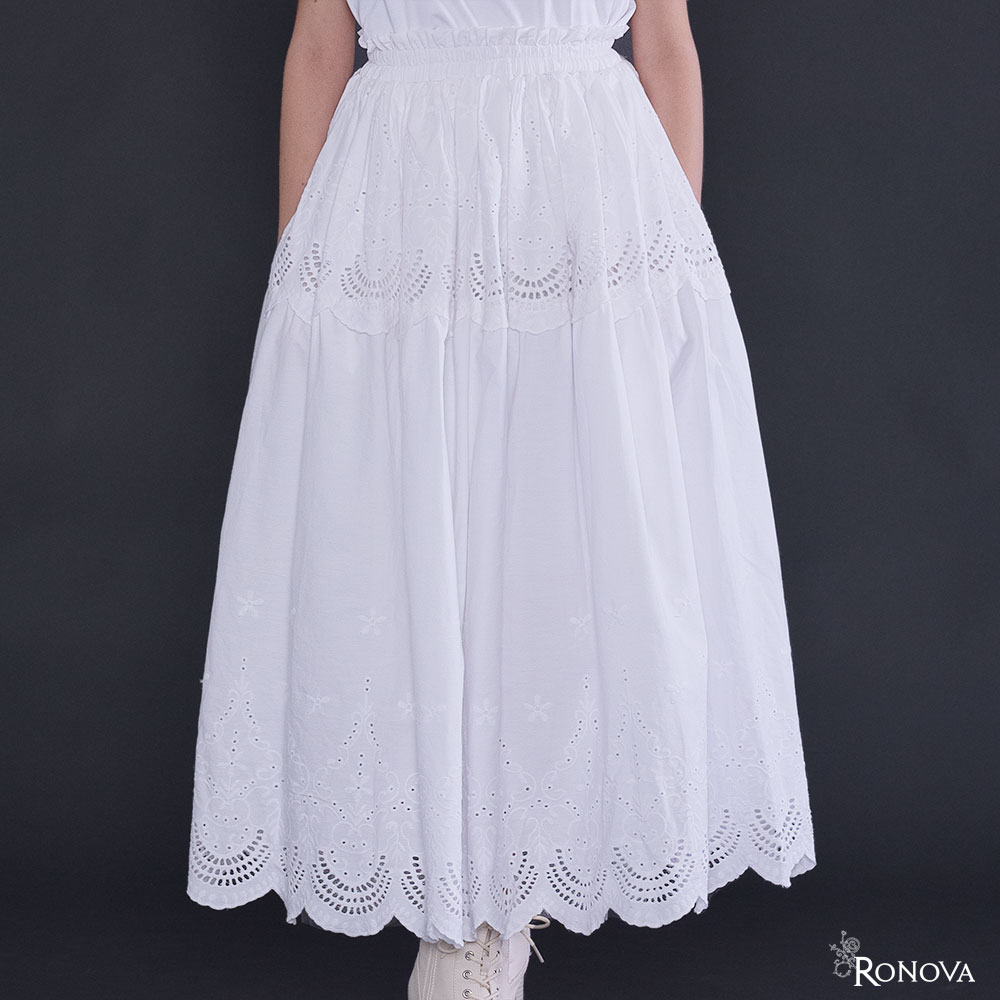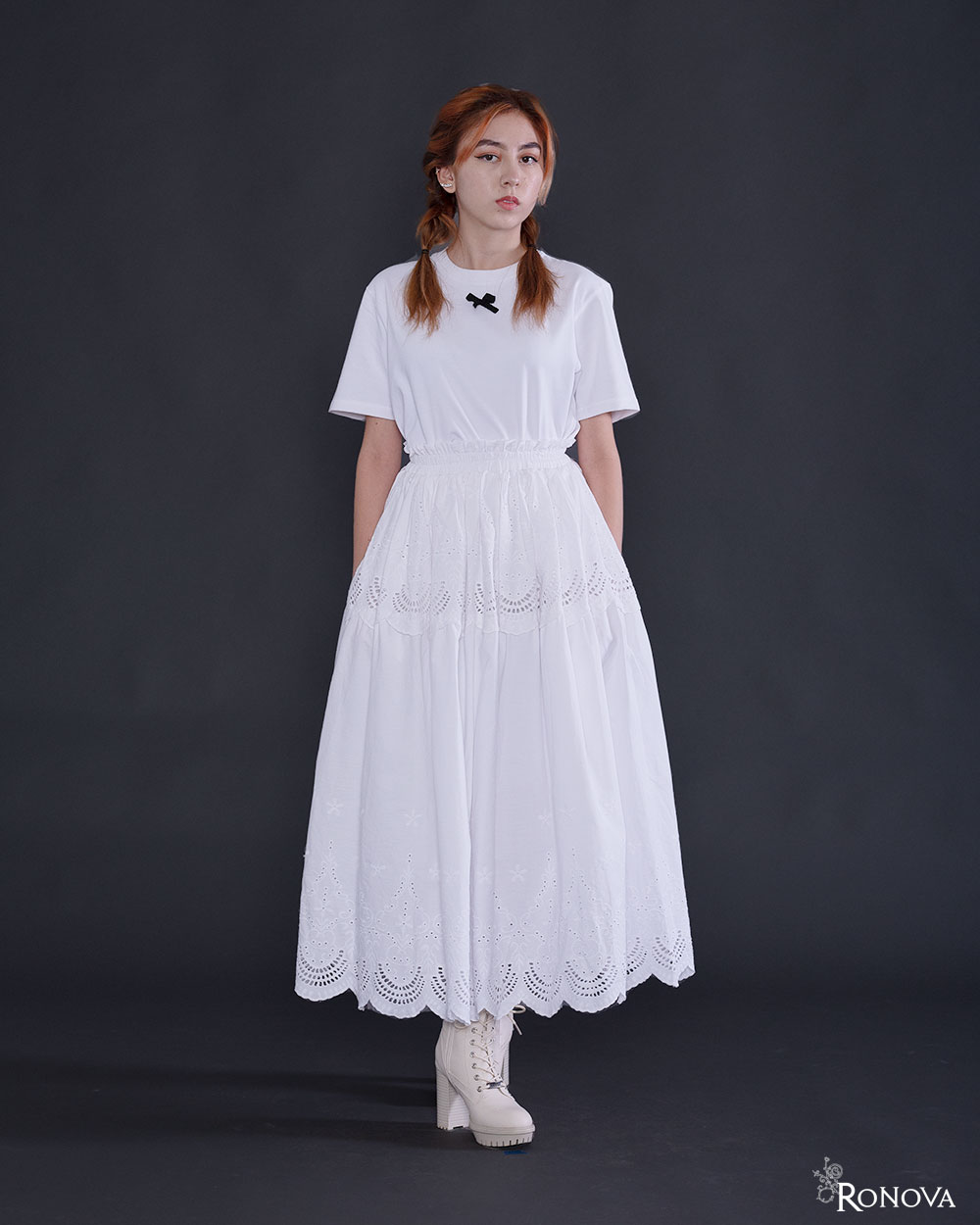 DETAILS
Skirt
Adjustable waist – 22 inch to 42 inch
(Up to 105 cm)
Blouse
One size.
Apprximately Size Medium
Model Height
5 ft 3 in (161 cm)
Sky Blue Lace Sleeve Blouse with Puritan Collars
Ice Blue Snowflake Petticoat Skirt
Ice Blue Snowflake Petticoat Skirt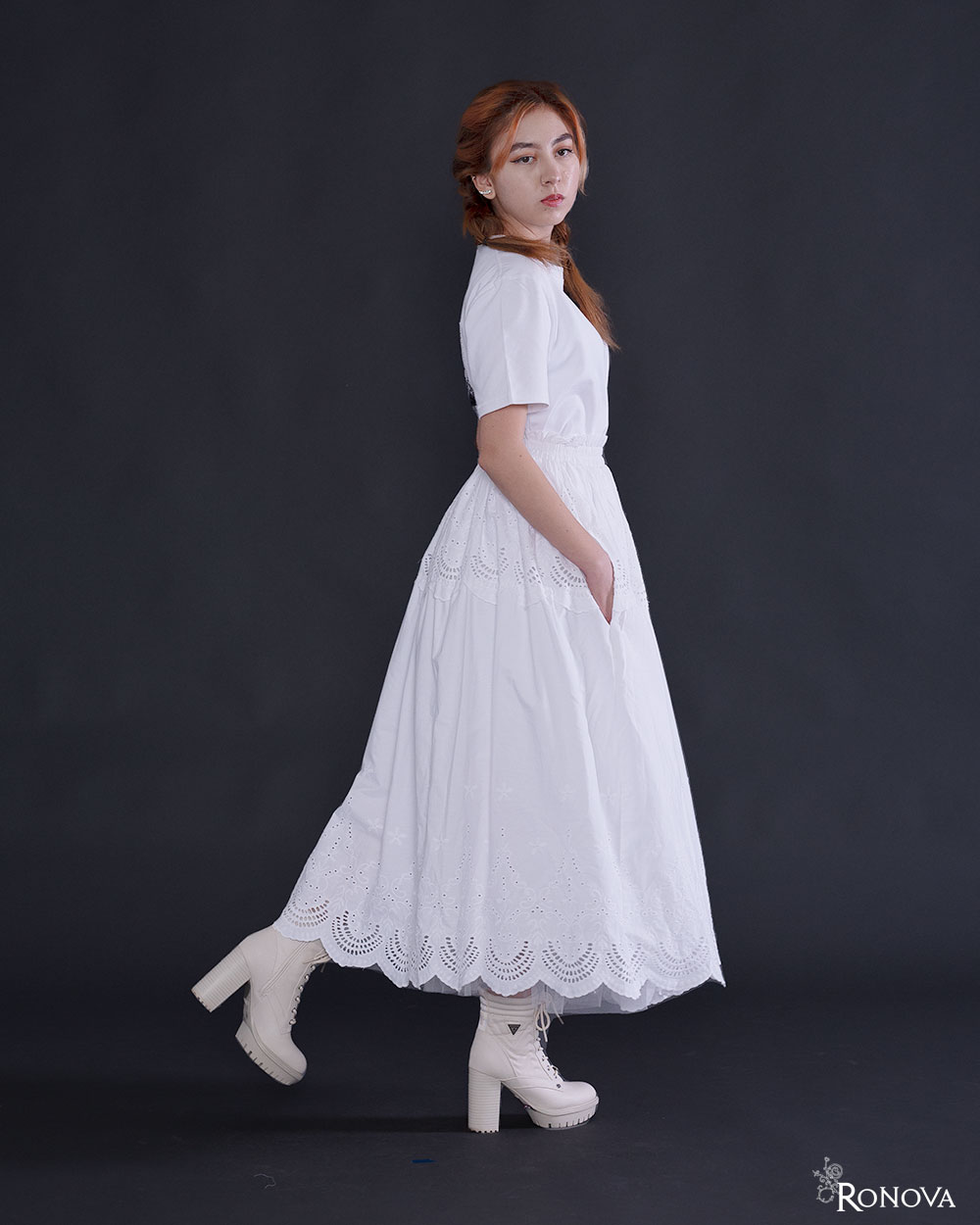 Sky Blue Lace Sleeve Blouse with Puritan Collars
Ice Blue Snowflake Petticoat Skirt
Ice Blue Snowflake Petticoat Skirt